This performance was selected for Making/Meaning Exhibition at Sheila C. Johnson Design Center, New York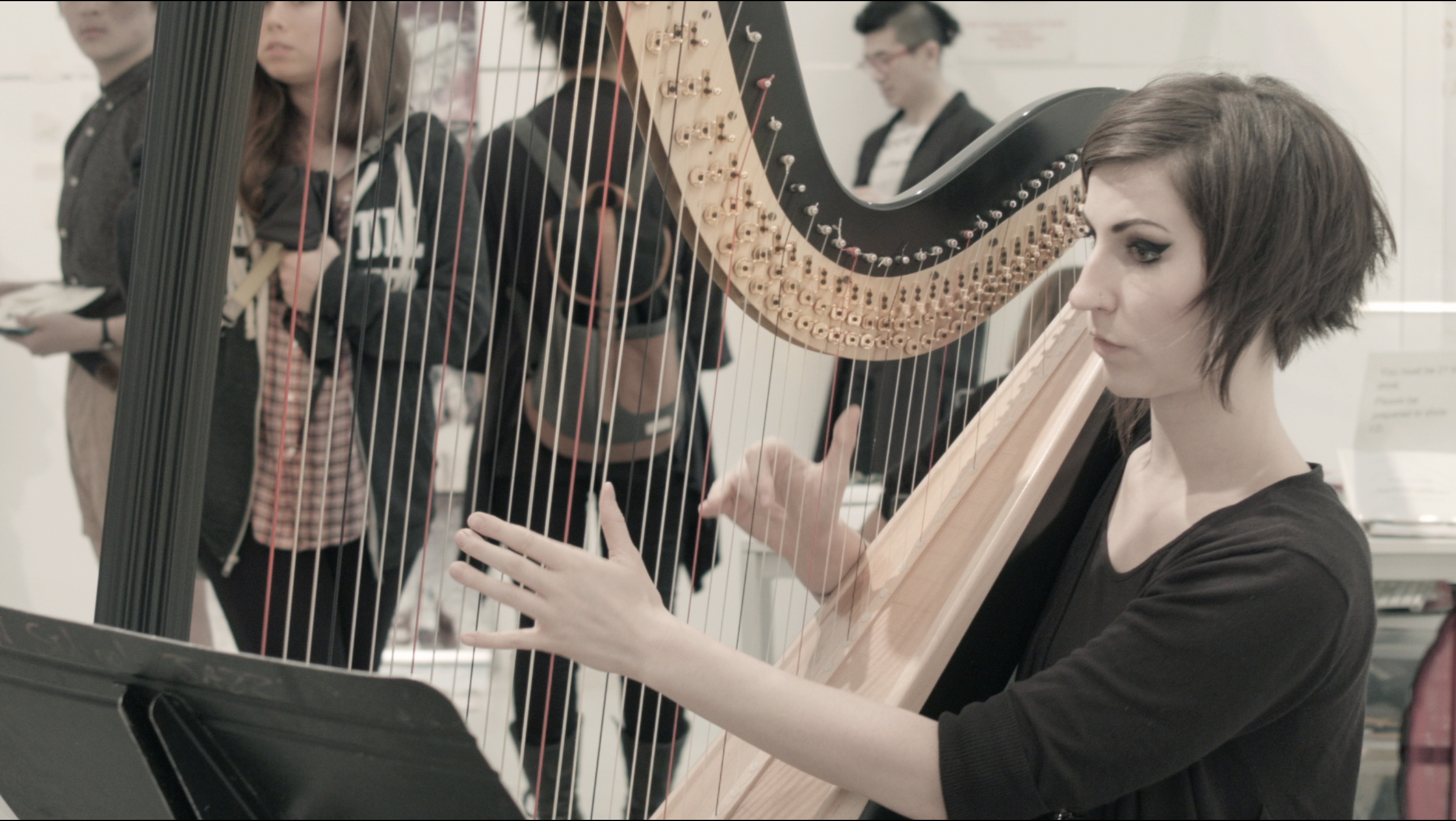 Created and Directed by SooA Kim.
Live Performance, 2014.
Full Running Time: 28min.
14 musicians, 4 composers; Mixed media.
This performance explores the aesthetic of classical performance and the interaction between the audience and the performers in one stage. It is an experimental cooperation between musicians professionally trained in classical music and myself, as well as the audience. Orchestra performers playing music are scattered in a gallery space while the audience is free to move around. It is a fragmented orchestra that allows the audience explore the space, listening as they travel.




Performers:
Composers, Minah Choi, James Wu, Jaekyung Yang, Joseph Vilardi; Conductor, Elinor Flanders; Violin I, Szu-Chen Huang; Violin II, Youngsoo Jang; Violist, Lehan Wang; Cello, Ji-Hwon Na; Double Bass, Rhys McCleary; Oboe, Devin Hinzo; Flute, Juhye Lee; Clarinet, Ashleé Miller; French Horn, Gal Guttman; Harp, Stephanie Babirak; Trombone, Matthew Stewart; Percussion, Jeffrey Kautz;
Documentation by Andrew Zoleta